Earth Hour City Challenge – Energy Conversion, Communication and Leadership
Mälardalen Energy Agency, together with the WWF World Wide Fund for Nature, has been running the Earth Hour City Challenge project: Energy Conversion, Communication and Leadership. This project aimed to strengthen the Swedish municipalities' work in their transition to a 100 % renewable and efficient energy systems.
Participation has increased to 14 Swedish municipalities, of which 7 were newcomers to the 2015 round. Participants have reported 492 actions, estimated to reduce CO2 emissions from the participants by 4.7 million tons per year. The participants' actions will also increase their energy efficiency with approximately 520 GWh per year and introduce 8 TWh of renewable energy. Municipal conferences have been organized and have had a total of 714 participants.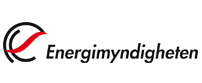 Project partner: